Lithium Ion Accus 3.7V
LITHIUM-ION-LINE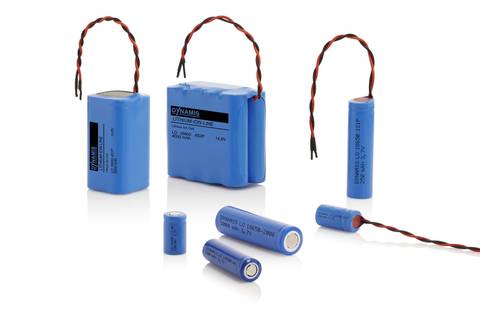 Cylindrical and Prismatic cells, rechargeable
- Superior and stable source of power concerning the high cell voltage
- Packs with nominal voltage from 3.6 to 66.6V and capacities to 40 Ah and above.
- Standard execution with protection circuit (PCB)
- Without PCB for systems with integrated safety circuit preventing overcharging
resp. deep discharging
- Customary version of PCB, with integrated charging module
- PCB construction position on top or on side, as well as possibility of individual
solutions.


Lithium-Ion Standard Packs
We assemble Li-Ion batteries from cells of well-known manufacturers and
UL-recognized components.
All batteries (in shrink tube) are equipped with PCM and 150mm wire
For easy implementation in your application, all batteries already comply
with UN section 38.3 transportation test.
The custom-built PCM ensures high safety during operation.

Other sizes upon request.